Quality Landscaping Services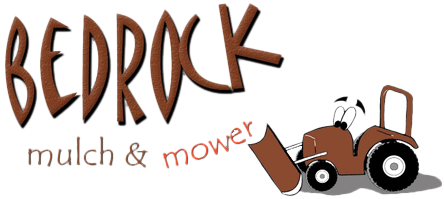 Milledgeville store: Serving Baldwin County and the surrounding areas
3048A N Columbia St
Milledgeville GA 31061
478-453-9900
"Fast friendly service at reasonable prices."

"Outstanding service and price!!"

"Great customer service. I walked in and they helped me figure what I needed for my fire pit, placed my order, and it was delivered the same day."

"They delivered and spread a tandem truck full of #57 and did an exceptional job. I could not be happier with the way it looks. Excellent people and very good prices."

"Love Mrs. Joyce. She makes sure you're satisfied with their work. Employees are friendly and a pleasure to talk to."

"Quick and great service in and out in less than 15 minutes"

"I had my zero turn serviced and blades replaced. Bedrock staff were super nice. I appreciate the timely service I received. I will be coming back."

"You need to know that there are still excellent small businesses that are honest, do EXACTLY what they say they will, have outstanding prices and ALWAYS STAND BEHIND THEIR WORK. This describes Bedrock PERFECTLY. Joyce and Danny Burgess are two fine people that you can trust. They do excellent repair work and always stand behind their work. Their prices are cheaper than shopping on-line and I have started buying from them first because their prices are the best. So many times I have become disillusioned with many small businesses, but you have to give BEDROCK a chance before shopping anywhere else.
THEY ARE THE BEST."

"I am a landscaping and a lawn maintenance company here in Milledgeville, and I have to say Bedrock is wonderful to work with! They are very knowledgeable and will work to make you happy! I wouldn't go anywhere else to get my mowers serviced. I would highly recommend this place to anyone!"